On 11th February, EUROIMMUN Dassow's volleyball team played five other teams in the first company volleyball tournament in the Dornbusch gym in Dassow – and won. The victory was tight, but well deserved: they won the third deciding set 16:14 in a thrilling final against the company ALLTEC (Selmsdorf). The company IAG (Selmsdorf) came third, and the teams of the football and volleyball departments of the SV Dassow 24 e.V. came fourth, fifth, and sixth, respectively.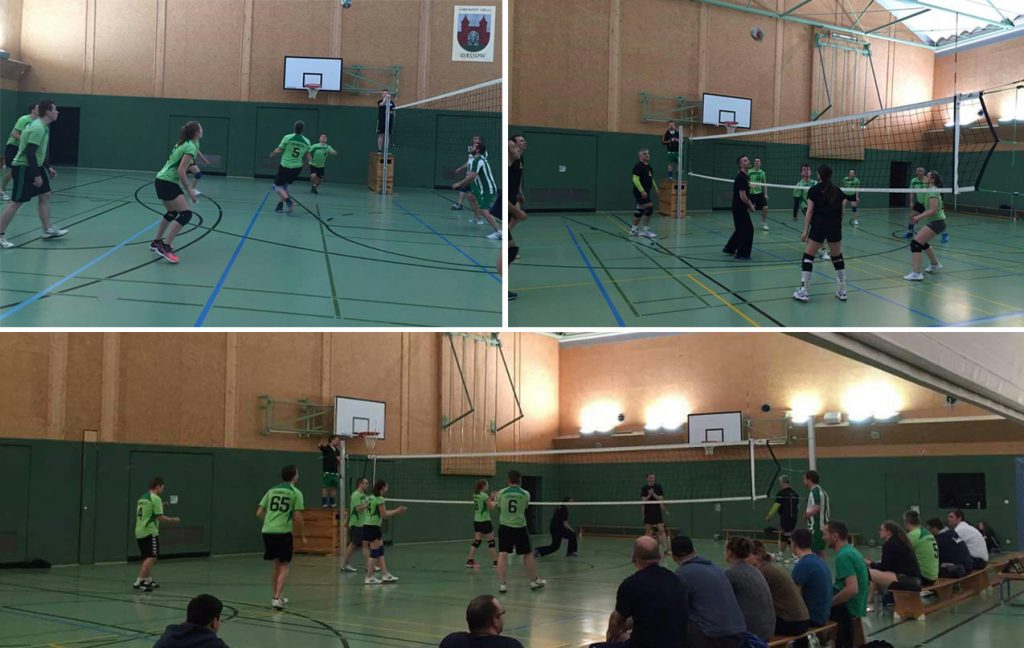 In the break between the preliminary and the main round there were other activities for the players, organised by the sports departments from the SV Dassow: goal scoring into a box with a football, or into the basket with the basketball, a rope skipping competition, and triple jump.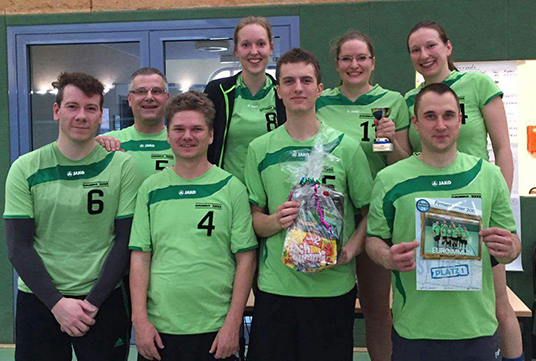 The proud winners had a great day and will certainly start again next year to defend their title.